On 4 July, a very important day as we know (it's my birthday), the lockdown will be eased even more, although some people have already completely given up on it. This whole period has been difficult, being in the same four walls, not being able to spend time with the people we love, homeschooling the best we can, the loss of jobs and income. Its been a lot. I'm not even ready to talk about how the Black Lives Matter movement has filled me with hope. But within the stress of living through a global pandemic, for me there has been some enjoyment. I think, just as we had to adapt after 9/11 we will be transitioning at breakneck speed into another new way of living and staying safe now that Coronavirus is living with us.
Being safe at home and having a safe place to call home is a privilege. Yes being inside the same walls every day is definitely sometimes difficult but when so many people don't have that security it's a privilege. I have enjoyed and had even more gratitude for my home during this time, so much so I've upped my donations to Shelter and Refuge. I've also noticed a lot of things in the house that have had their day or need switching up. More about that another time.
So, five things I really enjoyed during lockdown in London.
Writing. I don't always have the time in my day to write….. well that's the excuse I have become very comfortable with! But now I'm working from home and even though most of the staff at the theatre I work for have been furloughed and my days as incredibly busy and some days quite difficult emotionally, I have time. Real actual time where I don't have to rush for anything and its liberating. I'm writing nearly every day now, girl has a deadline and publishers waiting for a first draft, and it is delightful. Being able to write regularly, in the spaces I have made my own for writing makes me so happy, I guess I am doing what my soul actually wants me to do. I need to remember this when life tries to go back to a million miles an hour.
Sports bras. Seriously, sports bra manufacturers and retail outlets need to prepare for the upsurge in women buying comfortable bras, I'm not sure anyone is going to return to an underwired ever again.
Reading. I am reading loads, my tbr pile is a meter high, I don't always read novels because I love the format of a short story and I've given audio books a try too. I don't usually enjoy them but being sprawled out on the sofa listening to a book is a new luxury for me. At the moment I'm listening to The Dutch House by Ann Prachett, read by Tom Hanks and it's glorious. I've got a copy of the book too so I'll read it after I've finished listening to it. This interview with Ann is the best, I listened to it on my state sanctioned walk. For the first time ever I brought an interiors book recommended by a youtuber! I know, whats wrong with me!! Maison: Parisian Chic at Home is old (which means you can get a used copy super cheap) but it is so good, especially when you want to redecorate and need to save up for new flooring and new curtains – nothing about beautiful big windows is cheap but oh how I love them. Our old house had horrible dark rooms and I was miserable every day we lived there. I don't want to re do our living room bit by bit, it needs doing in one hit so active saving is in motion. I've not got a copy yet but I'll be getting The Vanishing Half by Brit Bennett when my bookshop gets a new delivery, I'm looking forward to this read. I have this new world emerging where it is possible to read and write and work along side it all and its a world I can get used to!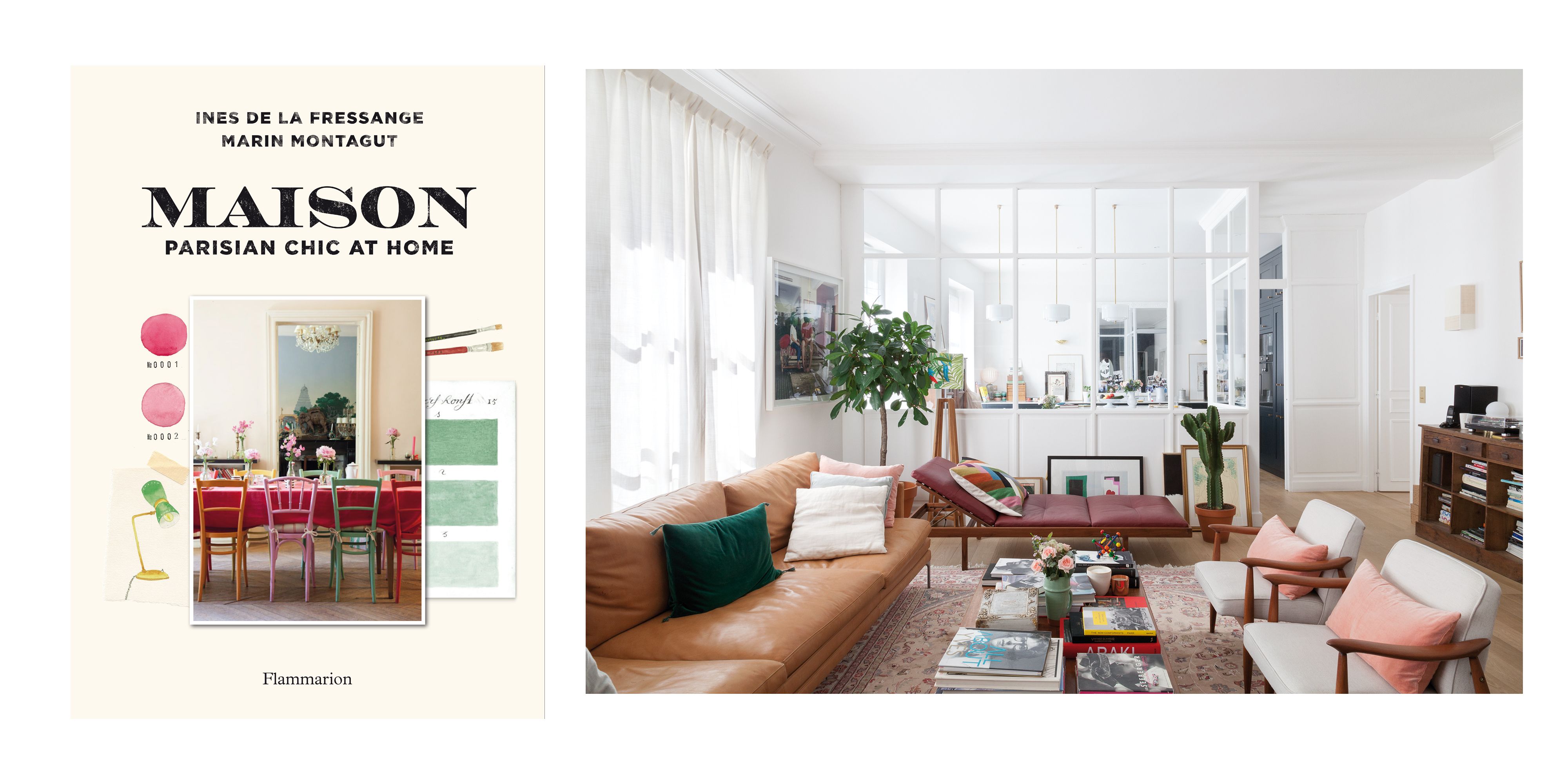 Not commuting. I do not miss taking the train, the tube or the bus. Not one little bit. I miss people. I really miss the smile of a stranger, faces being covered is so horrible, not seeing laughter lines as is really hard and so sad, but do I miss the 8.15 am to Liverpool Street, hell no. I am loving being able to get up at 8.00 am and have a slow and intentional start to my day. I look out the window, tend to my house plants, have a cup of tea and all at a slow leisurely pace – it's bliss.
Online yoga. I'm sad it has taken a global pandemic for my first yoga teacher who made me love yoga to take her practice online, but oh boy am I happy that she did. I set up my space, I burn some oils and I go to yoga in my living room. I'm hoping that as we merge into life with Covid-19 as threat to our health and well-being that my weekly online class remains because this is something I really want to keep. I'm not sure how I have survived life in general without hearing and seeing Hayley from my yoga mat. When I'm rich I'm we're going on a yoga retreat to Tanzania so we can do yoga with giraffes.
So life in lockdown has not been all bad. Even though I've not made a single loaf of sourdough bread I have enjoyed my walks, reading, writing and living a slower more intentional life and this way of living is for me a keeper.